Whitchurch Rhiwbina and Birchgrove Worship 2023
10.15 am - 10.45 a
2023 Dates
30th SEPTEMBER Tabernacle, 81 Merthyr Rd., Whitchurch, CF14 1DD
Visit to Tabernacle Presbyterian Church of Wales, 81 Merthyr Road Whitchurch, CF14 1DD – we will be led by The Rev'd Dr H Sangahuma
This will be our last visit to Tabernacle but 'Tabernacle, Whitchurch' will continue to be a member of our W.R.B. Worship Group in name.
Our thanks to the Revd Anna Harwood for leading our August Worship when we visited All Saints Llandaff North. It was very interesting to listen to her Reflection on the lady by the well. I have always felt sorry for this lady having to come out in the heat of the day to draw water. Our grateful thanks too to Marilyn Davidson for all her help and piano playing.
For our newer friends who may not have visited Tabernacle - depending on where you live : Tabernacle is on the same side of the road as Ararat driving through Whitchurch Village. Passing the Malsters, the Pet Shop then Tabernacle.
28th OCTOBER All Saint, Maes y Deri, Rhiwbina, CF14 6IJ
25th NOVEMBER St Teilos, Old Church Rd., Whitchurch, CF14 1AD

---
4 November 2023 - Autumn Fayre
---
12 November 2023 - Our remembering service especially those who have recently lost loved ones.
---
19 November 2023 - The Samaritans's Purse Operation Christmas Child Shoebox Service
---
14 December 2023 - Concert in aid of Blood Cancer UK
---
Bethany Supports

Rainbow of Hope is a Cardiff based charity reaching out to the homeless and disadvantaged people including asylum seekers and refugees. Donations of food items can be brought to Bethany on Thursday or Sunday mornings from 10.30 am. A list of items requested is also posted in the church.

Rainbow of Hope 23-25 Broadway, Cardiff
---
Bethany Toddlers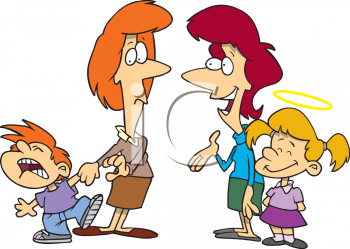 Every Wednesday from 1.30 pm to 3.30 pm
---
Bethany Evergreens

have been meeting together for over 50 years. Started in 1966 by Enid Jennings and Margaret Fletcher Davies, it was their vision to form an organisation to alleviate loneliness and give a focal point in the week for meeting together to share fellowship, laughter and a cup of tea. It has enhanced the lives of so many in the community, not just members of Bethany Baptist Church. Each week the ladies enjoy a variety of speakers, musical entertainment, film afternoons and outings and the all important cup of tea.

Bethany Evergreens meet in the Church Hall
every Tuesday from 2.15pm until 3.45pm
Our coffee shop is open on

Thursdays 11.00 am to 12.30 pm and Saturdays from 9.30 am to 12.30 pm